Ideally you want your guests to spend most of their time here… so why not encourage them to take a step in the right direction and choose from our selection of dance floors.
STYLES OF DANCEFLOORS
Mirrored Dancefloors (Sizes vary from 16x16 to 20x20)
LED Dancefloors (Sizes vary from 16x16 to 20x20)
Mirrored Walkways
LED Walkways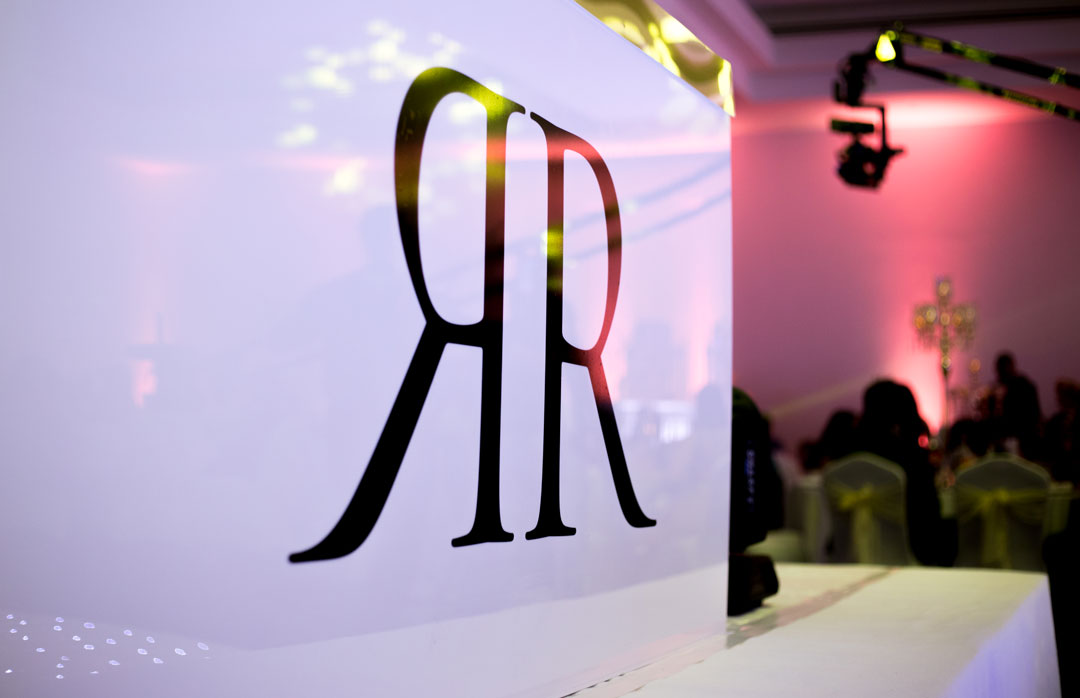 Have a custom made vinyl print that can be used for both the dj booth and dacefloor. You can supply a logo or we can have one of our designers do it for you!
Have your event themed to look the way you want it! Using ambient lighting to match with the detail of the decor and dj setup. The up lighting is set around the venue and can change between various colours of your choice.
Have your name displayed in lights, a popular feature that adds a great feature for guests to take pics near and a great way to customise your event theme!
This is known as gobo lights, it's a custom light designed with the your custom logo. Similar to the custom vinyl printing you can supply or have us customise your logo. The can be reflected on a wall to become a feature hall or rotating a on the dancefloor.